Link is the same for Worship (10:00 am Sundays), Church Meetings, and all Church Events
Tech Tips:
Your first time clicking the link above you will need to download an app to your ipad, iphone, or desktop computer. Say yes to allow and open the program on your device.
When you enter the worship/meeting you will be able to see and hear Pastor Kelly Jane, but you will NOT be seen on video or heard.

You can turn on your mic or video by clicking the "unmute" mic or camera "start video" buttons so they are no longer red.
It is best to "connect with computer audio", but you can also call in using a toll number on your phone.

If at any point you get disconnected, simply click on the link above again.
You can text Pastor Kelly Jane's cell for technical assistance (3517420)
---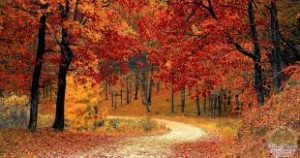 Take October's Spirit Walk! 
A Spirit Walk is an intentional time to be with the Divine with all of your senses. Walk alone or with others. Join Pastor in a guided walk or for a time of reflection on zoom. Read More Here. 
---
United in Spirit
and inspired by God's grace,
we welcome all, love all,
and seek justice for all.
The First Congregational Church is a faith family
where people from all races, genders, sexual orientations and backgrounds come together to: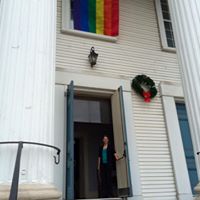 We are an Open and Affirming congregation of the United Church of Christ. We welcome into our full life and ministry, children of God, people of every race, culture, age, gender, sexual orientation, gender identity, gender expression, ability and economic status.
We believe that we can all grow and practice a unity of faith that will transcend our differences and together be a living testimony of God's steadfast love. We embrace the amazing diversity of God's creation and believe everyone is created in God's image.
Therefore, everyone is unique, valuable, and loved by God.
We believe every child of God deserves our respect and honor.
We practice warm, welcoming, extravagant hospitality, as we, together, continue to learn new things about God.
---
Stay in the Loop with our weekly email! Includes community prayer, events, and "God-sightings" to make you smile and support your spiritual life. Click here to subscribe.
---