"The people of First Church are my family!"
-nearly every First Church member
Spirituality is a communal practice: we need each other. We support each other when times are hard. We cheer each other on in times of celebration. We challenge each other to grow in love of God and neighbor. First Church is a family where you are known and loved just as you are.
Grow with your faith family in Sunday School, Youth Fellowship, Summer Service Trip for high school youth, Women Empowered and Blessed monthly dinner and program, First Mondays Craft Night, Book Clubs, Movie Nights, Garden Club, Choir, volunteer projects, and more.
Prayer is an important part of growing with your faith family as well.  Share your prayers here.
Stay in the Loop on upcoming events and receive the weekly community prayer by subscribing to our weekly email by clicking here.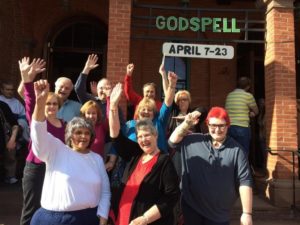 Field Trip to See Godspell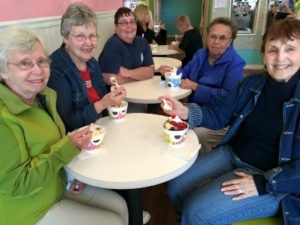 Sweet Frog Fundraiser for Youth Service Trip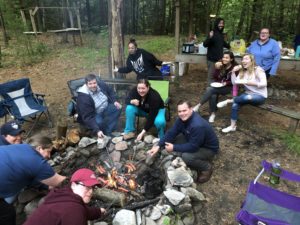 Food for Thought Cook Out