Worship with us every Sunday at 10:00 am! Nursery Care and Sunday School provided for younger disciples.
The Christ Child did not arrive in the world in a puff of smoke. He grew, slowly, in Mary's womb. As a beautiful flower takes time to grow from a seed, the baby boy Jesus took time to grow. It gave Mary and Joseph some time to prepare. This December we prepare ourselves for the birth, for the new life blossoming in the cold midwinter. We follow the prophesies of Isaiah, proclaiming a Messiah would come, a new creation would break forth through from the soil nourished for centuries.
December 1: Hope Prepares the Soil
Isaiah 2:1-5
---
December 8: Peace in the Roots
Isaiah 11:1-10 & Matthew 3:1-12
---
December 15: Joyful Cantata Blossoms
Isaiah 35:1-10
Back by popular demand: The Winter Rose, a wonderful family Christmas experience with original music and familiar carols written by Joseph Martin.
Presented by the Senior Choir and orchestra, directed by Jerry Scheinfeldt.
Come be blessed! Invite friends and family members! You will not want to miss this special event.
---
December 22: Love in Full Bloom with the White Gift Pageant
Isaiah 7:10-16
---
December 24 at 10:00 pm: Love Bursts Out on Christmas Eve
Isaiah 9:2-7 & Luke 2:1-20
---
December 29: Festive Carol Sing
---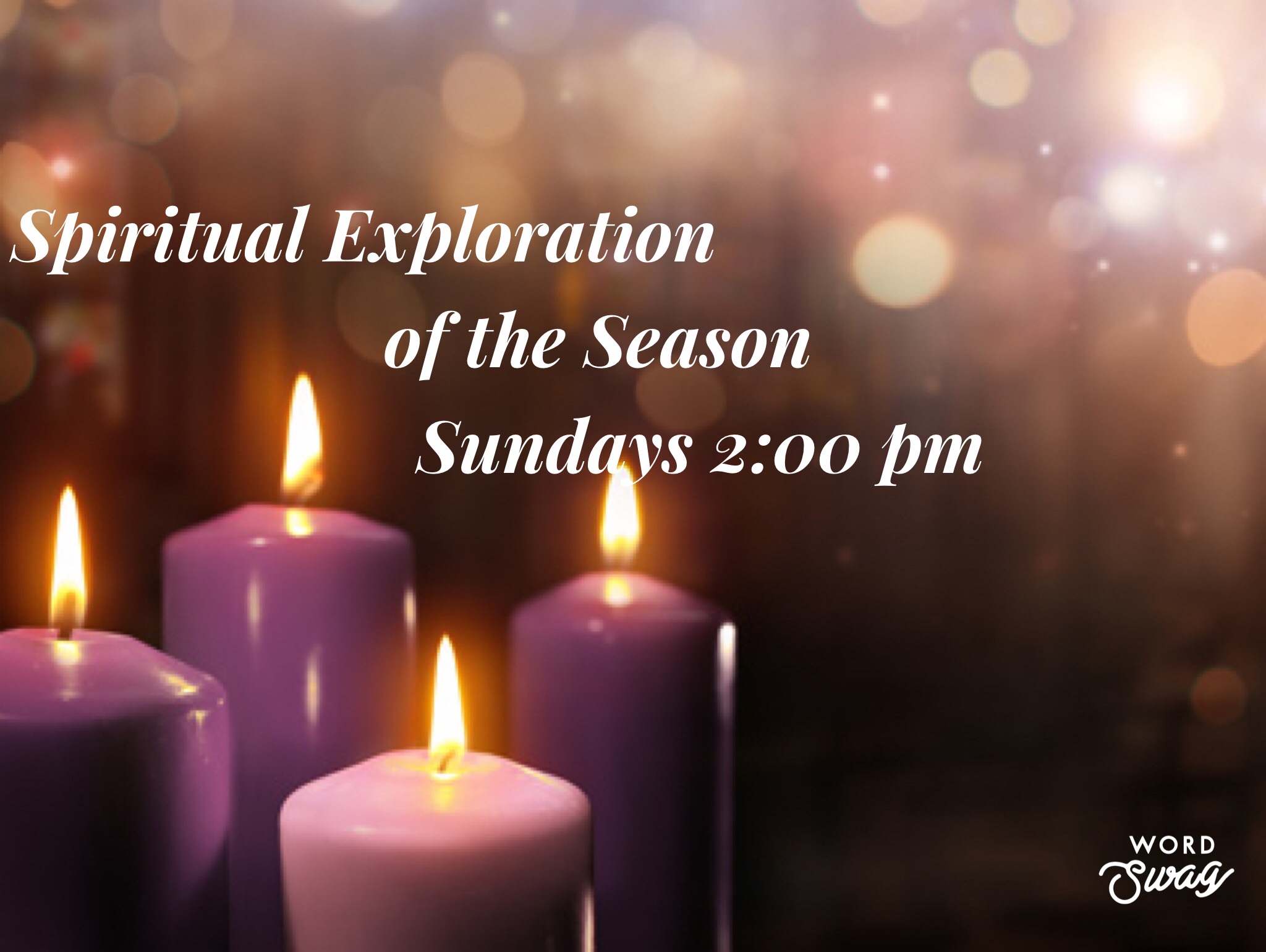 Discover Anew the Spirituality of the Season in creative and concrete ways at various stations and in small group conversation.
Stations include writing reflection, craft and visual arts, movement meditation, and charitable action. Stick with one or move around. Session ends with a small group time of (optional) sharing.
Each Week Focuses on a particular theme. Come to one or all:
December 1 – Hope
December 8 – Peace
December 15 – Joy
December 22 – Love
Takes place in our Dance Studio/Dining Room. Enter from the ramp door from the parking lot off of Chapel St.