Worship every Sunday at 10:00 am!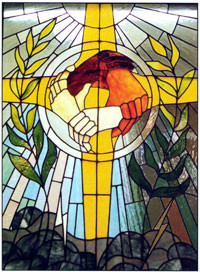 Summer Worship Series: Race and the Bible
Is reconciliation, peace, and racial justice possible?
A closer look at Race and the Bible will enable us to take a step closer to justice for all. The concept of race we know today did not exist in biblical times, yet scripture has been integral in race relations for centuries. This summer we explore how key texts laid the foundations for experiences of racism and resistance today, as well as hope for our future. 
---
In-person worship is suspended due to the coronavirus, so please…
JOIN WORSHIP ONLINE BY CLICKING HERE.
Click the link above to join worship at 10:00 am (or a 10 minutes before)
You will need to download an app to your ipad, iphone, or desktop computer. Simply say yes to allow and open the program on your device.
When you enter the worship meeting you will be able to see and hear Pastor Kelly Jane, but you will NOT be seen on video or heard.

You can turn on your mic or video by clicking the "unmute" mic or camera "start video" buttons so they are no longer red.
It is best to "connect with computer audio", but you can also call in using a toll number on your phone.

If at any point you get disconnected, simply click on the link above again.
You can text 8603517420 for technical assistance
Call 8603517420 for call-in number and password.